In case any of you want to see them- Tadpole pictures!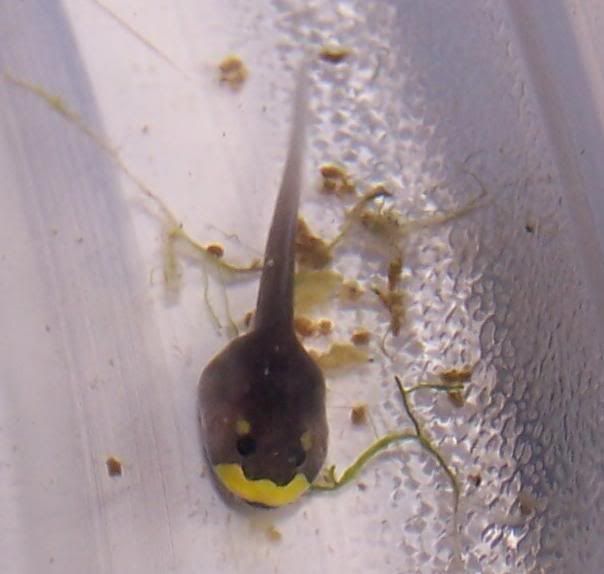 Tad #1: A little older, and a bit on the shy side. You can tell that the hind end is filled out more- I really think he's going to have a right leg soon enough!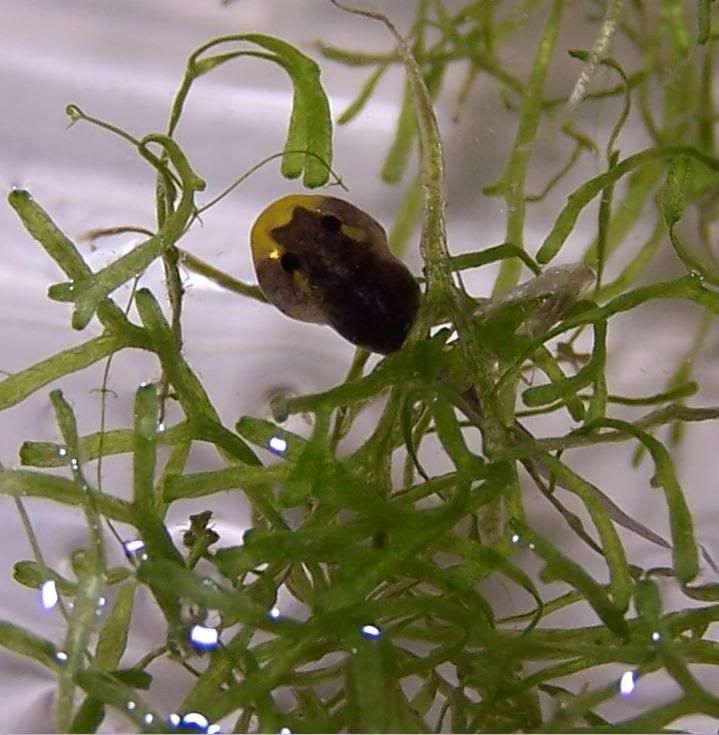 Tad #2: Younger, and always playing around with the greens in his pond. Everytime I look at him, he's bigger! Why must they grow up so fast?!