I don't care much for shopping, except when it comes to home decorating and for handbags. I'll grimace at spending a few extra dollars when it comes to a nice shirt, but will happily plunk down some change for a new handbag. Crazy? Maybe.
When Val and I had our dose of Weekend Angst, we ventured north to Marysville. Sure enough, the bargains were brewing at Coach. My urge to indulge in a little retail therapy was quenched- I saw the bordeaux suede bag that I have been eyeing for the last six months... marked from $269 down to $84.99... As well as a leather wallet marked down 40%. Funny thing is that Val was going to pick that bag up for me for Christmas but grabbed a satchel instead. Now they're both in my custody, where they will remain for many happy years.
Of course, a picture of my happy handbag family: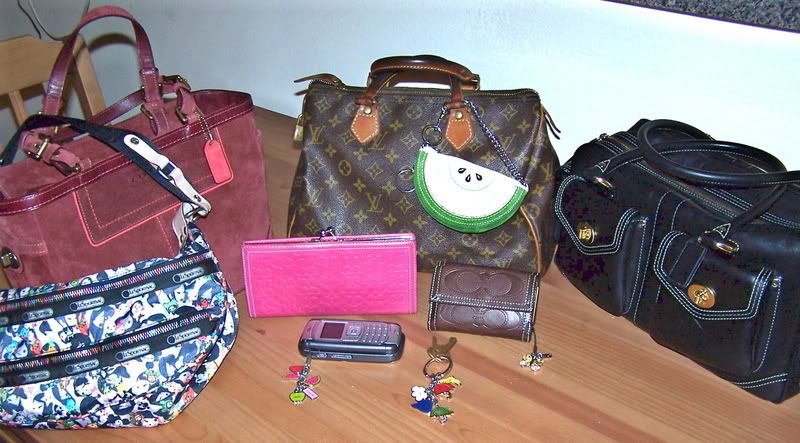 My tastes wander a bit, wouldn't you say?