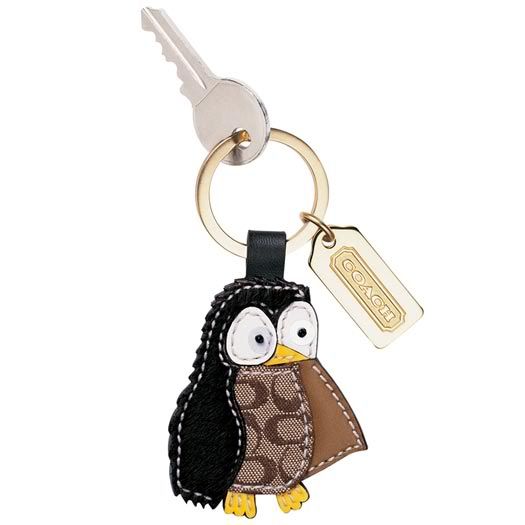 The world is a strange and beautiful place.
I used to love those moments in college that happen when you're taking 4 completely different classes- yet one week out of each quarter, it seems that they land on the same exact topic- just approach it from a different angle.
I'm thrilled to discover that it continues to happen- looks like I just need to keep my eyes open a bit more. My current Nintendo DS love is Animal Crossing. My current purse obsession is with Coach... Coach seemed slightly inspired by AC by all the fruit designs that came out this summer (check out that coin purse!). For the fall, looks like they were checking out Blathers for inspiration. It's great to see that video games can be a bit of an inspiration for those in the designing industry.