Merry Merry Christmas everyone!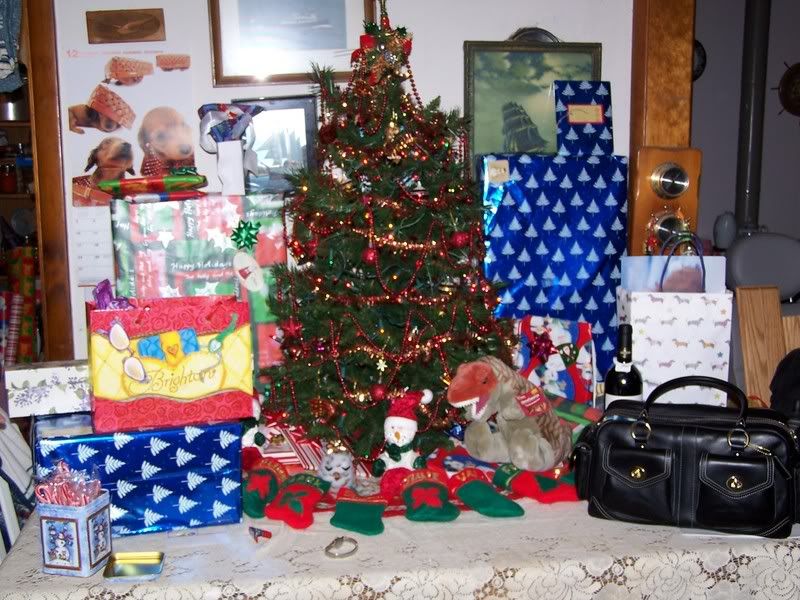 We had a fantastic Christmas- Val and I ventured off to my mom and dad's place and crashed for a few nights. It was so nice to spend time with the family. Cracked crab for dinner, along with garlic bread and salad... Crude jokes, airsoft and nerf guns, mini helicopters, and huge amounts of family guy. It was a great time.
You can count on an awesome Christmas if your mom can rock a jug of wine along with a fully-automatic AK-47 airsoft gun. Not only is she scary good with it, but she can make berry pies to die for.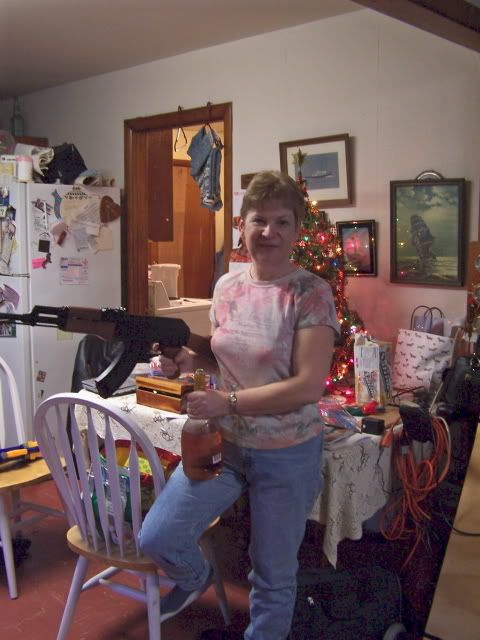 As far as Christmas loot goes, this year was fantastic. I got a very stunning necklace from my mom- copper and mother of pearl. Val and I collectively did exceedingly well- A 15 piece cookware set, a roomba (a robotic vacuum!), a knife set, and beaufiful sushi plates. I also got an amazing leather Coach satchel. My Louis Vuitton is jealous, now that I have a new handbag on my arm. Just look at how happy I am to be around such an exquisite work of craftsmanship.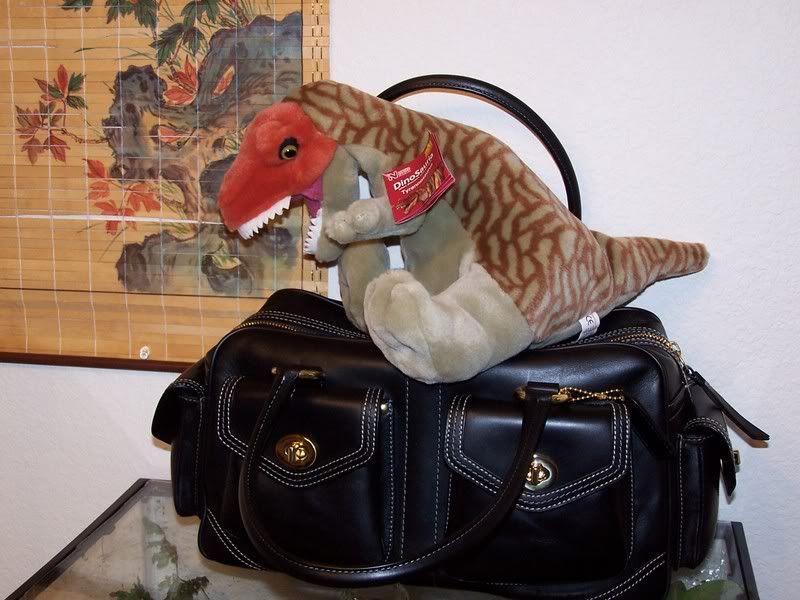 Some things are totally worth roaring for.