I try to NOT be a slacker, but lately all I can do is make it through a full day of work, go home, force the boyfriend into slave labor (read: venture out to get the princess food) and fall asleep on the couch. Not a very exciting life, I know, but the bills are paid and we have everything we need.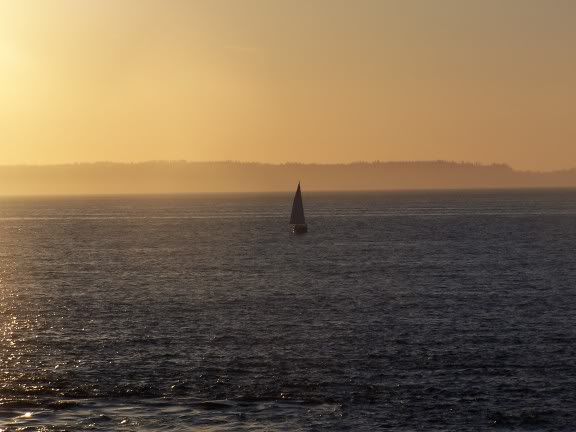 So to catch up:
Independence Day was a blast. Val and I drove home on the 3rd to visit my family. We camped out in the orchard and woke up to sunlight streaming through the tent. After getting Frugals for breakfast, we hung out at the pier and harrassed some sea cucumbers. We met up with my brother at home and smoked some salmon with some guidance from my father- there's nothing in the world like freshly smoked salmon. It's just unbelievable.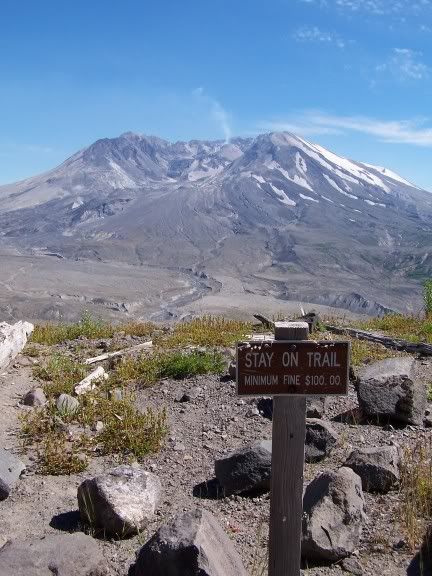 We headed home at dusk and watched the fireworks from the ferry. There was quite an impressive lightning show that managed to scare the crap out of us. I don't think I've ever been so thrilled to make it home in one piece before.
Fast forward through 4 days of week.... and BAM! A 3 day weekend! There was much rejoicing! Saturday: Sleepage. Sunday: Mt. St. Helens!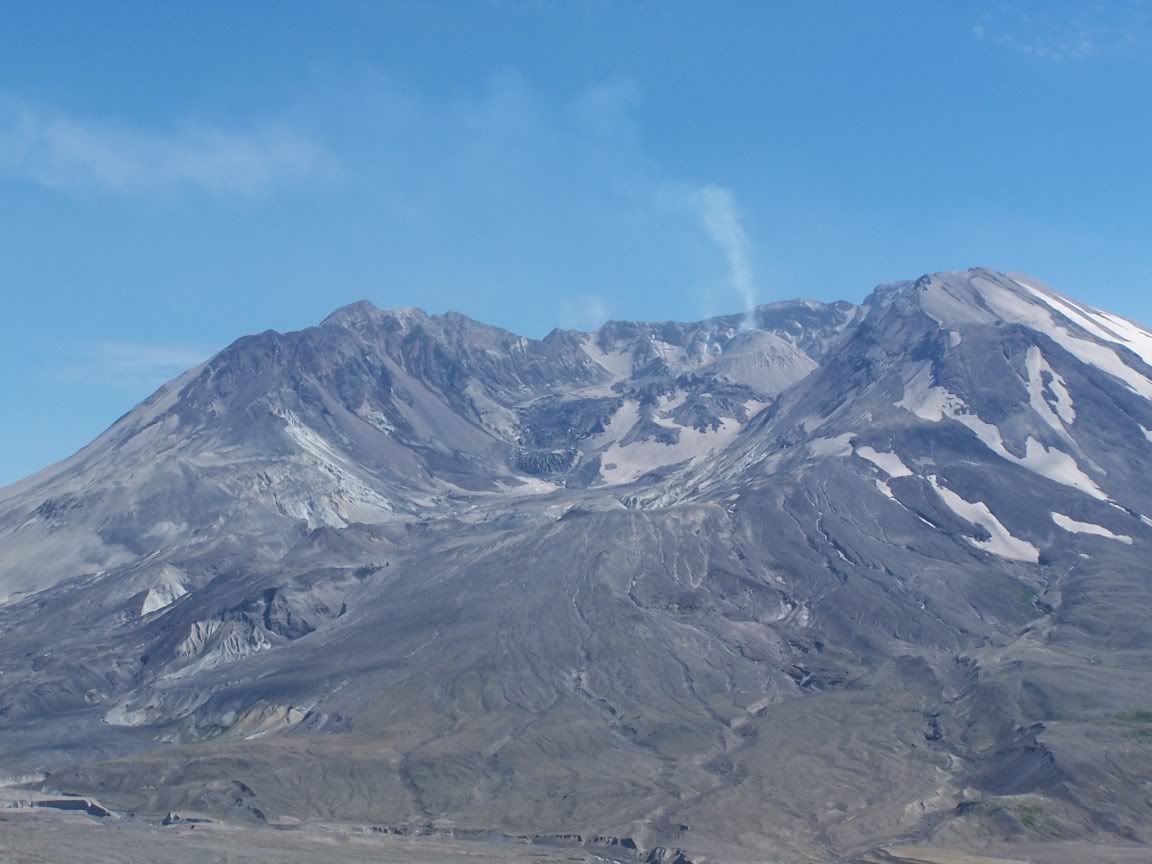 Val and I attempted to visit the volcano on our anniversary last year. After 3 hours of driving, the mountain was completely covered in fog. This time we had a simply incredible view... She was smokin'! Quite literally, in fact. Thanks to my sweet Kodak with a delicious 10x optical zoom, I was able to zoom in a bit... Behold!