When I went to work on Wednesday, I discovered that my desk was covered in sweet birthday loot. Balloons, flowers, cake, birthday cards... All from my lovely coworkers! They're my heroes for putting all of this together for me. It was so nice of them.
And if that wasn't enough, when I went home I was given a GIANT gift bag... Inside, a beautifully wrapped Coach box. Inside the box, a fantastic coach bag. Inside that coach, a Tiffany & Co. box..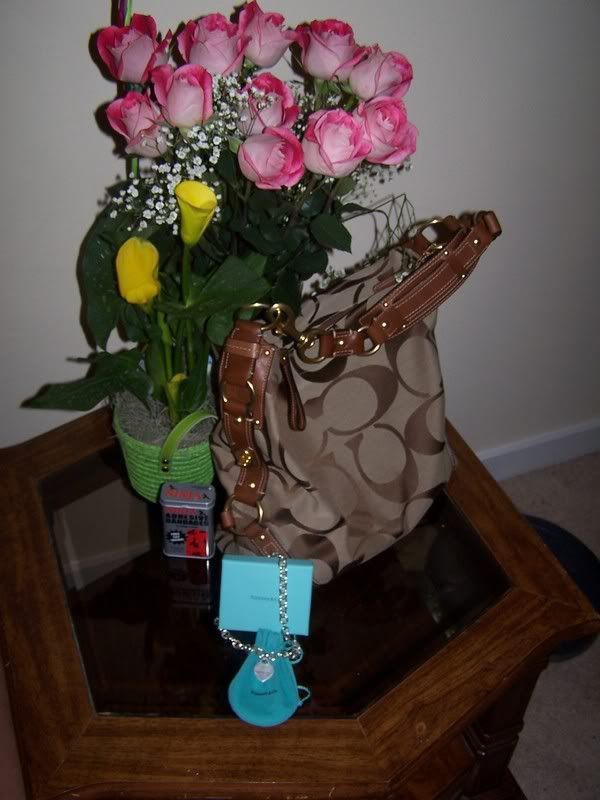 It boggles my mind that Val even exists... I keep expecting to wake up alone one day, haunted by the dream of such an honest love.
Anyway, thanks to everyone for the birthday wishes! You guys are the best. :)